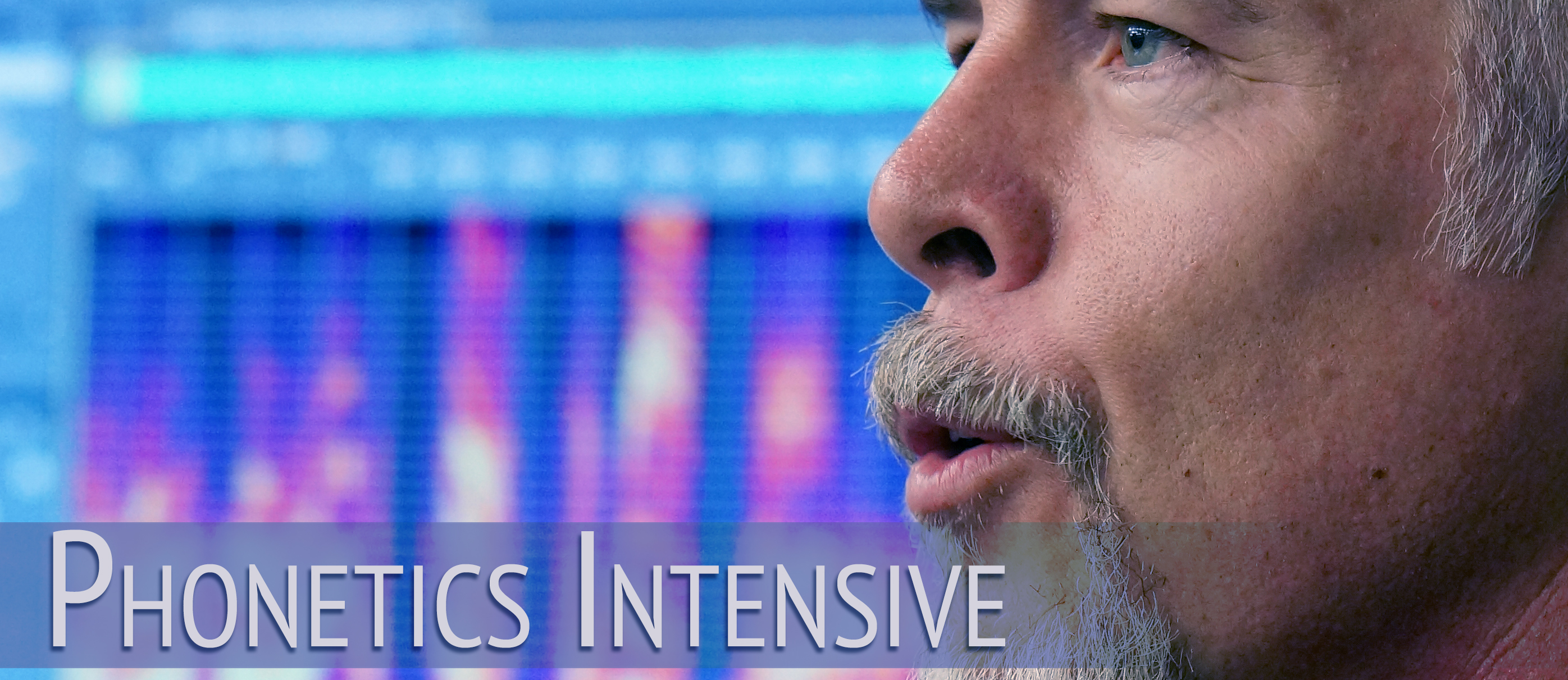 This intensive three-day workshop, for actors, voice/speech teachers, clinicians, and coaches, will offer focused instruction on narrow phonetic transcription, consistent with the approach laid out in Dudley Knight's Speaking with Skill and the six-day Experiencing Speech workshops. Knight-Thompson Speechwork places special emphasis on the physical actions that produce speech sounds, and this intensive is designed to develop participants skills in hearing, modeling, and transcribing these sounds.
Experiencing Speech is a prerequisite for the Phonetics Intensive.
Three days
Awareness and practice of precise articulation action.
Producing and recognizing all the sounds in language.
Practice with detailed (narrow) IPA phonetic transcription.
Practice reading phonetic transcription
Detailed instruction and practice with IPA diacritics, including those found on the "Extended" IPA chart.
The use of technology (software, apps) to manipulate speech samples for transcription.
This workshop is for those who have taken Experiencing Speech and are looking to improve their transcription skills and mastery of descriptive phonetics.
Phonetics Intensive is a requirement for taking Experiencing Accents.
All three workshops—Experiencing Speech, Experiencing Accents, and the Phonetics Intensive, are prerequisites for the Teacher Certification Program.
Workshop Costs
$400
In order to plan effectively for these workshops, it's important to have a clear sense of the commitment of potential participants. For that reason we ask for a deposit of $100 to secure your place in the workshop. This is due six weeks prior to the start of the workshop. The full payment is due three weeks prior to the start of the workshop. If your plans change, and you are unable to attend, we will refund any payment less $75 if you inform us ten days prior to the start of the workshop. After that date, however, no refunds are possible. Please plan accordingly.
---